Porter Barrington Bible Study Lessons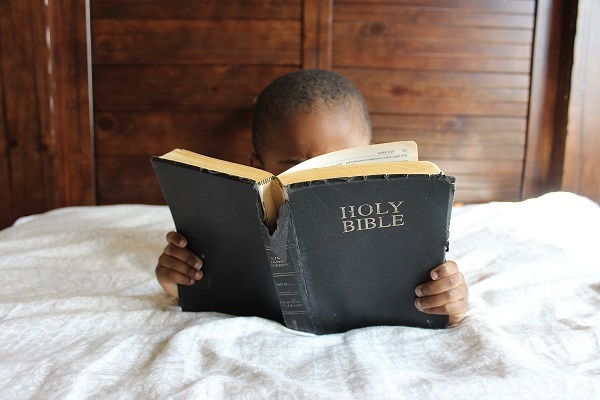 The Porter Barrington Bible Study was produced to fill a need in the life of the average Christian.  Reverend Barrington was an evangelistic pastor all of his adult life.
These lessons were composed to provide an incentive to know more of God's Holy Word.  It's recommended you follow the lessons in order starting with the Outline.
The Porter Barrington Bible Study lessons are in PDF format so you can easily download them to your favorite device(s).
Syllabus: Download
The Porter Barrington Bible Study is in conjunction with The Holy Bible, New King James Version.
It was copyrighted and published by Thomas Nelson, Inc.
Course Features
Lectures

0

Quizzes

0

Duration

50 hours

Skill level

All levels

Language

English

Students

0

Certificate

No

Assessments

Yes
Lesson 1: The Bible

The Bible is the Word of God; it helps establish your faith.

Lesson 2: Living God

The Bible reveals God as the only infinite and Eternal Being.

Lesson 3: Jesus the Christ

Christianity is about the life of Jesus Christ the Son of God.

Lesson 4: Holy Spirit

The Holy Spirit is God and equal to the Father and the Son.

Lesson 5: Facts about Sin

In considering the question of sin, we're faced with two facts.

Lesson 6: The 5 Judgements

Everyone will stand before the Lord Jesus Christ to be judged.

Lesson 7: Rewards

Rewards are according to works of the believer (Matt 6:27).

Lesson 8: The Church

Church is organic because it's made up of the people of God.

Lesson 9: Praying

Prayer is practiced by all men, in all faiths, in some form.

Lesson 10: Living by Faith

The just live by faith by having their confidence in God.

Lesson 11: Abundant Life

All believers have life, but not all have an abundant life.

Lesson 12: Repentance

Those who conceal their transgressions will not prosper.

Lesson 13: New Birth

Jesus said "You must be born again." This birth is spiritual.

Lesson 14: Salvation

Salvation is the only plan that can save the lost souls of man.

Lesson 15: Witnessing

You must be taught, trained and motivated by the Holy Spirit.