8 Real World API Strategies and The Keys To Their Success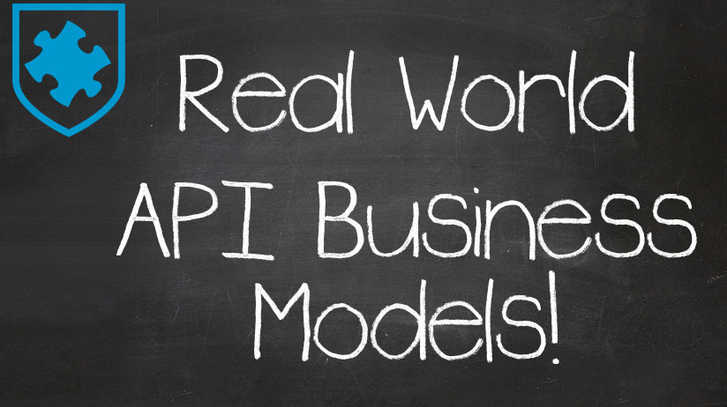 8 Real World API Strategies and The Keys To Their Success
At ProgrammableWeb, we see the full gamut of examples of how APIs are being created and implemented to generate business advantage. Our extensive API directory lists over 14,000 public APIs that developers can use to build new products and business workflows.
API providers that are successful all have one thing in common: They all actively engage with their developer communities in order to build a strong ecosystem of partners and developers who are extending the value chain of their API strategy.
In this research report, ProgrammableWeb's Mark Boyd has looked at the growth patterns of eight of the most successful API providers to identify what strategies have helped them gain the most traction. Our research is one of a kind and uses a unique methodology that taps into available open data sources to identify proven industry best practices.
Of course, this research wouldn't be possible without a large number of supporters and collaborators, including representatives from the eight API providers themselves. I'd like to thank those who provided initial feedback on this study when Mark presented an initial overview of the study and some preliminary results at ProgrammableWeb's API conference in the UK. We would also like to especially thank SimilarWeb for granting us access to its extensive website statistics analysis tool, which has helped us track API engagement consistently across the studies presented here.
This effort is a part of a new content agenda for ProgrammableWeb, and we look forward to sharing more products and industry deep-dives with you as we document the successes and best practices in the burgeoning API economy.
David Berlind, Editor-in-Chief, ProgrammableWeb
Course Features
Lectures

0

Quizzes

0

Duration

50 hours

Skill level

All levels

Language

English

Students

36

Certificate

No

Assessments

Yes
Intro: What Successful API Strategies Have In Common: The 3 "Blooms of Growth"

To be a successful API provider means actively engaging with your developer community to build up your ecosystem of developers and partners. This research report looks at the growth patterns of eight successful API providers and the strategies they employed to gain traction.

Part 1: How SDKs and Community Drove Contentful's 2000% Growth In Two Years

Contentful is a content management service managed via APIs that lets users upload and store content, create web and mobile interfaces and more. This case study looks at how Contentful drove engagement and eventually adoption through the use of SDKs, both official and community contributed.

Part 2: How Edmunds API Program Thrives On Its Marketplace and Developer Earnings

Edmunds is an automotive research website that offers APIs for developers to access automotive content. This case looks at Edmunds' focus on encouraging third parties to be viable businesses via the Edmunds APIs. Edmunds also focuses on outreach activities including hosting an accelerator program.

Part 3: Why Philips Targets Enterprise, Commercial, and Hobbyist Developers Separately

This case study looks at the strategies used by Philips Hue that have seen their developer adoption grow by 157%. A clear understanding of developer personas has helped Philips to know the needs and app development environments of their ecosystem which has fostered better developer relations.

Part 4: Comprehensive Platform Support Including Ruby and .NET Drive Podio's API Success

Podio is a SaaS provider that lets customers create their own apps and workflows. This study looks at how Podio has focused on their core business use case by supporting technologies often found in the enterprise and how they launched a marketplace to ease discovery of 3rd party integrations.

Part 5: Non-Developer Offerings and Analytics Help Drive SimilarWeb's API Success

SimilarWeb provides website and mobile statistics tracking with the company's API offering access to the data streams of their SaaS offering. This case looks at how SimilarWeb has treated their API with a product perspective allowing them to target new markets of end users outside of...

Part 6: How Verticalization and Hyperlocalization Contribute To TransportAPI's Growth

TransportAPI provides open data access to all of Greater London's transport routes via a real-time API. This case study looks at how TransportAPI has identified a broader context for the use of their transport data and leveraged that to steadily grow an API as product business.

Part 7: How Walgreens' API Program Leverages Seasonality And Revenue Sharing

Pharmacy and wellness retailer Walgreens offers a photo printing service that can be integrated with via their Photo Prints API. This case study looks at how Walgreens shares key sales trends data and provides discounts that developers can pass onto end users to encourage seasonal photo printing

Part 8: How Pivoting Towards Platform Providers Transformed WePay's API Business

WePay is a payment processing company focusing on platform businesses. WePay grew it's API by 600% in 2014 and this case study looks at how this growth was keyed by a refresh of its developer portal, including sample code and tutorials, to refine the messaging towards platform oriented...

Conclusion: The Keys To Successful Real World API Strategies

Success for an API provider depends on a number of factors, all of which can affect the growth of their developer ecosystem. The studies in this series looked at a number of strategies used including API developer support, API business model, developer onboarding, API discoverability, and more.