Understanding API First Design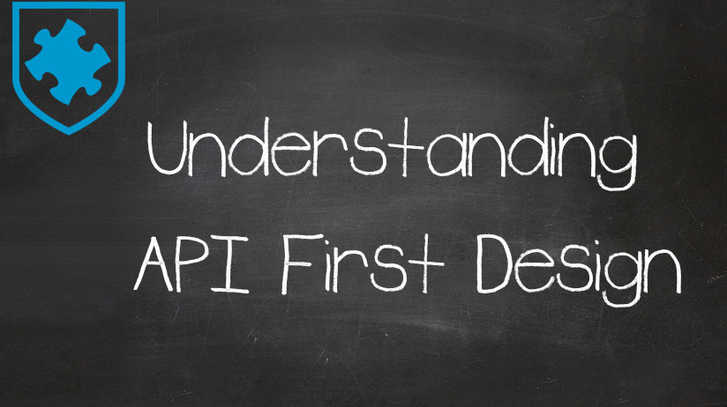 Understanding API First Design
For organizations, the process of starting an API journey often begins with the initial planning and analysis phase of the API lifecycle. During this time, questions around your vision and strategy for the API will be answered. The next step for an organization is to begin designing the API.
ProgrammableWeb advocates for an API-first design methodology. This involves consulting with stakeholders to collaboratively design an API before determining and developing the various channels and applications that will use the API. This clean-room approach to design gives little consideration for the existing IT estate and allows the team to design an API as if there weren't any constraints. The idea is to bend the IT estate towards the API instead of the other way around.
One benefit to this approach is that organizations get valuable feedback in the early stages of design, which helps with developing a service that delivers value to an API's eventual consumers. Another benefit is that consistency is enforced across interfaces, a critical consideration is given the range of devices that will potentially consume the API.
In this nine-part series, ProgrammableWeb offers you a look at what makes API-first such a powerful design methodology. The articles will discuss best practices for implementing API-first design within your organization as well as real-world use cases.
Course Features
Lectures

0

Quizzes

0

Duration

50 hours

Skill level

All levels

Language

English

Students

36

Certificate

No

Assessments

Yes
Part 1: Introduction to API-First Design

At the start of an organization's API journey, a number of questions need to be answered as part of the initial planning and analysis phase of the API lifecycle. Once answered, an organization can move into the design phase where API-first is our preferred methodology for designing APIs

Part 2: The Emergence of API-First Development

While most consumers do not care much about how an API was designed and implemented, more and more companies are turning towards an API-first approach. Using this approach APIs are designed, implemented and documented before the application that will consume them even exists.

Part 3: Why You Should Use an API First Design Strategy

Ross Mason of Mulesoft explains landing the right techniques to craft a successful and widely used API.

Part 4: Why API-First Design Isn't Just for Startups

Kirsten Hunter dishes on API-first design and how it is applicable to any company. Using this approach helps to force consistency across interfaces such as mobile and web.

Part 5: How API First Design Could Have Avoided These Failures

The idea of design first is extremely simple, and highly cost-effective. Many companies seem to be unaware, or simply choose to take a short-cut to save on the development cycle, exchanging months of refactoring and struggles for a couple of weeks to make sure it was done right.

Part 5: Non-Developer Offerings and Analytics Help Drive SimilarWeb's API Success

SimilarWeb provides website and mobile statistics tracking with the company's API offering access to the data streams of their SaaS offering. This case looks at how SimilarWeb has treated their API with a product perspective allowing them to target new markets of end users outside of...

Part 6: MuleSoft CTO Touts Advantages of API-First Design

In this article Uri Sarid, CTO of MuleSoft (parent to ProgrammableWeb), discusses the approaches to API-first design. He touches on the value of this approach and how it allows businesses to optimize for a great API instead of having the API simply be a reflection of existing code.

Part 7: Does Open Data Demand an API-first Approach?

Government open data initiatives are flourishing, but are they at risk of falling short of their potential without an API-first approach?

Part 8: Why The UK's Government Data Service Takes an API-First Approach To Data.Gov.UK

In a blog post that's posted to data.gov.uk (where much of the UK government's data is posted for public consumption), Ross Jones has published some incredible insights into why API-first is so important to the agencies ongoing endeavors. So, what is "API-first?" Well,...

Part 9: How To Design Great APIs With API-First Design

API-first design focuses on the best practices that prioritize a good developer experience. This article looks at how the API economy is driving the total economy, and explains the best practices and pillars of API-first design and how RAML can facilitate it via a better developer experience.